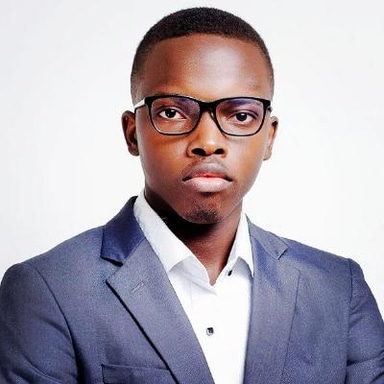 👋
Hello, I'm Blériot Noguia.

I'm a

full-stack developer

with

5 years

of experience. I enjoy building

sites & apps

. My focus is

React (Next.js)

.
About me
After graduating with a degree in Computer science, I decided to pursue my passion for programming. I took online courses and learned full-stack web development. My favorite part of programming is the problem-solving aspect. I love the feeling of finally figuring out a solution to a problem. My core stack is React, Next.js, Node.js, and MySQL. I am also familiar with Laravel and No-Code ecosystem. I am always looking to learn new technologies. I am currently looking for a full-time position as a software developer.
When I'm not coding, I enjoy reading books and watching videos about spirituality. I also enjoy sharing what I learn with others.
My skills
HTML
CSS
JavaScript
TypeScript
React
Next.js
Node.js
Git
Tailwind
Figma
MongoDB
Redux
GraphQL
Apollo
Express
MySQL
React Query
Laravel
Framer Motion
Cypress
My experience
Fontend Developer
Wat & Co
I worked as a front-end developer. I was in charge of front-end component development and project management.
Feb. 2023 - Oct. 2023
Full-Stack Developer
Digintu Tech
As a full-stack developer, I participate on building a no-code platform. We used React.js, Laravel, graphql...
Aug. 2021 - Nov. 2022
Full-Stack Developer
COMEUP
On the comeup freelance platform I met the needs of many clients. (website creation and bug fixing)
Nov. 2020 - Jul. 2021
Full-Stack Developer
ADAA SAS
I worked as a Full-Stack Developer. With my team we build an online learning platform with React.js and Laravel.
Dec. 2019 - Oct. 2020
Full-Stack Developer
ALC-Digital
As a full-stack developer, I worked on web application for managing deliveries and customer orders.
March 2019 - Oct. 2019